With the increasing need of LE audio from the global market, Feasycom has developed and launched the genuine LE audio module FSC-BT631D and solution recently.
Basic Parameter
| | |
| --- | --- |
| Bluetooth Module Model | FSC-BT631D |
| Bluetooth version | Bluetooth 5.3 |
| Chipset | Nordic nRF5340+CSR8811 |
| lnterface | UART/I²S/USB |
| Dimension | 12mm x 15mm x 2.2mm |
| Transmit Power | nRF5340 :+3 dBm |
| | CSR8811:+5 dBm(Basic Data Rate) |
| Profiles | GAP, ATT, GATT, SMP, L2CAP |
| Operating temperature | -30°C~85°C |
| Frequency | 2.402 - 2.480 GHz |
| Supply voltage | 3.3v |
Application of Bluetooth LE Audio Module
There will be a wider application scenarios of LE audio broadcasting, such as gym, airport, and square. Below is a picture to show one of typical applications scenarios that FSC-BT631D can work:
What is Bluetooth LE Audio?
Bluetooth LE audio is short for Bluetooth Low Energy audio. LE audio is defined as the next generation of Bluetooth wireless audio, adding support for various new features that the Bluetooth Special Interest Groul claims. It can change how we experience audio in future.
Features of Feasycom BLE audio Module and Solution:
Supporting LC3 Codec Featured by low latency;
LC3 stands for Low Complexity Communication Codec (hence L-C3) and was introduced in the Bluetooth 5.2 update as the successor to SBC. In comparison to Classic's sub-band codec (SBC), the LC3 can deliver audio quality improvements of up to 50% at very low data rates. Besides LC3, developer and manufacturer can also add support for other codecs, such as apt-X and LDAC.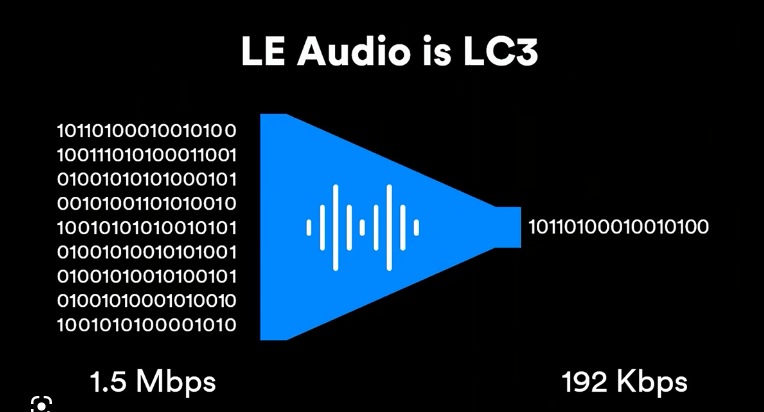 Supporting Multi-Stream Audio
As opposed to Class Audio, LE audio supports audio streaming to multiple devices simultaneous. Multi-Stream Audio allows for multiple audio streams between an audio source and different sinks. These sink devices can be treated as one device. This allows for example truly wireless earbuds to be connected to an audio source with no need to use one of the earbuds to relay the data.
3. Supporting Aurocast Broadcasting Audio
Similar to multi-stream support, Feasycom's BLE audio module enables a source device to broadcast the audio from source to an unlimited number of Bluetooth audio sink devices synchronously. The audio sink devices refer to a Bluetooth receiver with Bluetooth receiver module in it), like wireless earbuds. One of our popular developed Bluetooth Audio receiver module is FSC-BT1026X with Qualcomm chipset solution.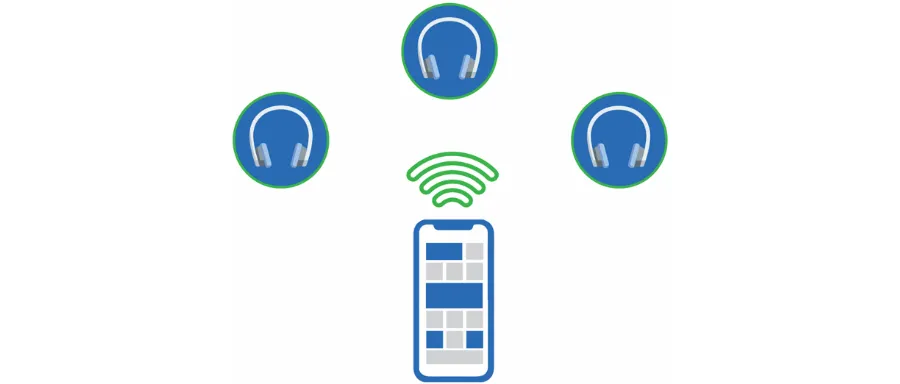 Feasycom has developed both Bluetooth source and sink modules since 2013. Please visit our website for more products.