The development history of Feasycom Technology
Feasycom Technology is an international company and provide our services to all over the world. We are a young and experienced team, most of our engineers have more than 10 years of experience. We focus on the researching and developing of IoT (internet of things) products, including Bluetooth Modules ,WiFi and LoRa Modules,etc. With more than 10-year experiences in the wireless connectivity, which ensure us have the capability for providing low-risk product development, reducing system integration cost and shortening product customization cycle to thousands of diverse customer worldwide.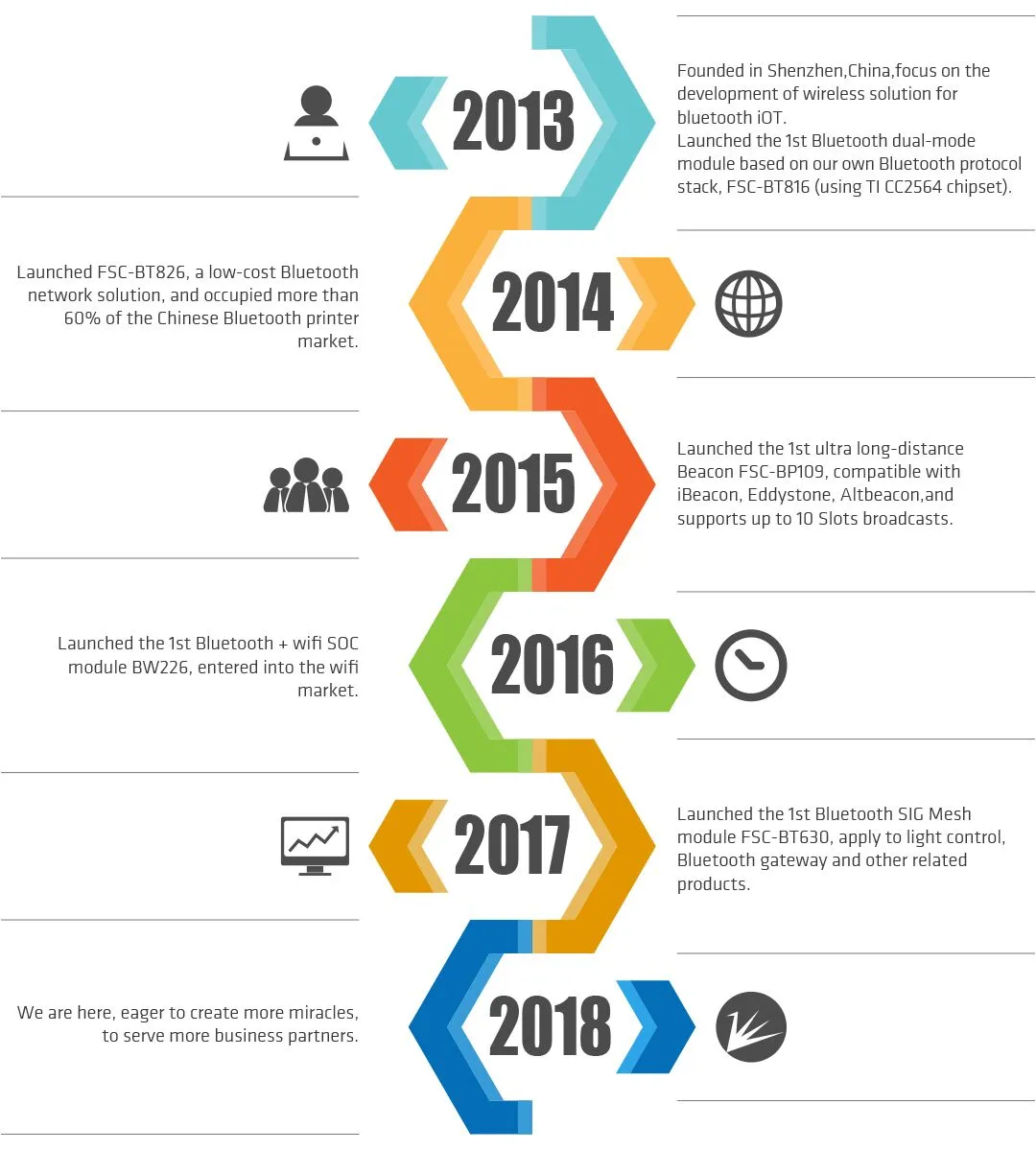 Now, we accumulated a large number of experience in providing customers with suitable solutions. Aiming at "Make Communication Easy and Freely", Feasycom is dedicated to design and develop high-quality products, efficient services to customers, for today, and all days to come.
Thank you for your long-standing support. We are always here and give you intimate service
www.feasycom.com