How to Select a Right Bluetooth/Wi-Fi Module for Your Project According to the Application?
If you are not very familiar with Bluetooth/Wi-Fi technology field, you might find it hard to choose a right Bluetooth module for your project. After all, there are so many types of Bluetooth modules from various suppliers on the market.
Today, taking Feasycom's main Bluetooth/Wi-Fi module solutions as examples, we'd like to help you choose the right modules for your projects based on different applications with different requirement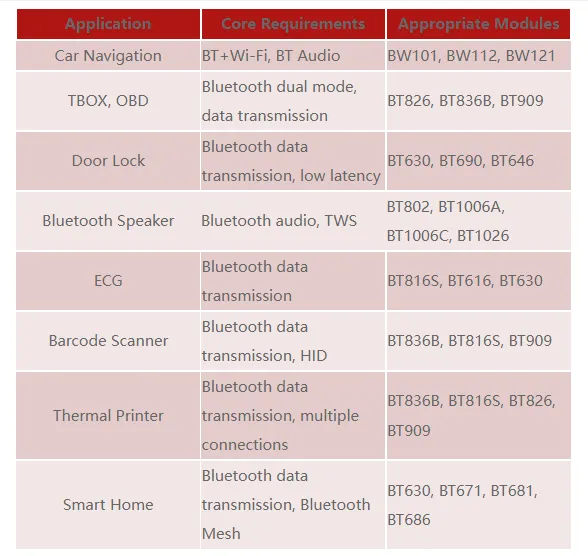 As you could see from the chart, if you need a Bluetooth module for a Bluetooth speaker project, BT802 would be a fair solution.
Want to learn more about BT802? 
If you're in search for a Bluetooth thermal printer solution, you might look more at the BT836B or BT826.
Does this chart help you when you want to select the right module for your application?
Can't find your application from the chart? Talk to Feasycom's experts now!