Feasycom RFID librarian workbench is a desktop read-write device that supports the EPCglobal UHF Class 1 Gen 2/IS0 18000-6C protocol.
The desktop librarian workbench is a high-performance RFID reading and writing device that uses RFID technology to identify information and process data on RFID tags. It has the characteristics of fast reading and writing speed, high accuracy, strong anti-interference ability and convenient use. The product incorporates a high-performance near-field antenna that prevents misreading or miswriting of tags in areas other than directly above the device.
The desktop librarian workbench adopts an integrated design, the 15.6-inch display screen is easy to operate, and the information is intuitive. It can identify and process the circulation state of RFID tags, quickly complete the borrowing and returning operation, and has strong group reading ability and controllable reading range. The products are widely used in scenes such as books and archives.
Integrates a high-performance near-field antenna and can effectively prevent label misreading/miswriting
Support EPCglobal UHF Class 1 Gen 2/ISO 18000-6C protocol
Working frequency 902~928MHz, output power 30dbm (adjustable)
The reading/writing tag distance is adjustable, and the reading and writing rate is fast, up to 50 tags/second
Super multi-label read and write performance, improve conversion, borrowing and returning efficiency;
The communication interface is network port and serial port to ensure reliable and stable communication
Independent mold opening, support IP54 protection level
Provide complete software development materials such as DEMO and SDK to facilitate development
The surface is designed with glass fiber reinforced plastic, the appearance is thin and delicate, and the operation is convenient and simple
Humanized interface, touch screen operation, friendly and simple interface, simple and fast borrowing and returning process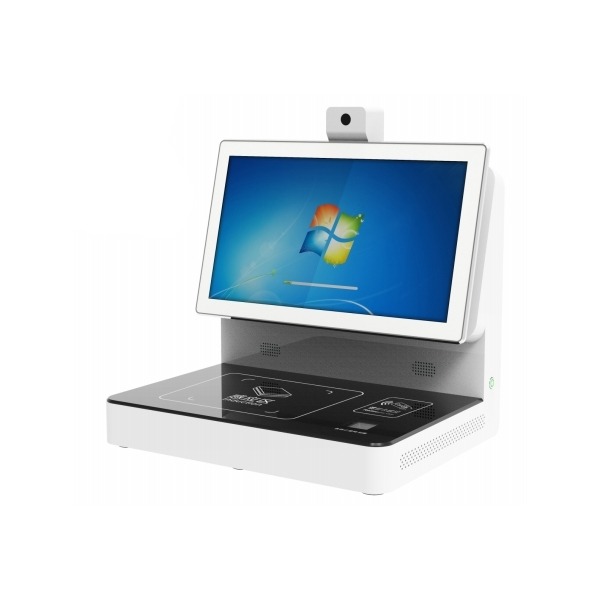 | | |
| --- | --- |
| Item | Parameters |
| Dimension | 3414.6×403.8×534.41mm |
| Working frequency | 902MHz~928MHz |
| Standards compliant | ISO 18000-6C |
| Operating temperature | -20°C~60°C |
| Storage temperature | -30°C~70°C |
| Environment humidity | 5%~95%RH, no condensation |
| Communication Interface | Ethernet port, serial port |
| Supply voltage | DC 12V |