"TWS" means True Wireless Stereo, it's a wireless Bluetooth audio solution, there are many types of TWS headset/speaker in the market, the TWS speaker can receive audio from audio transmitter source (such as a smartphone) and pay music.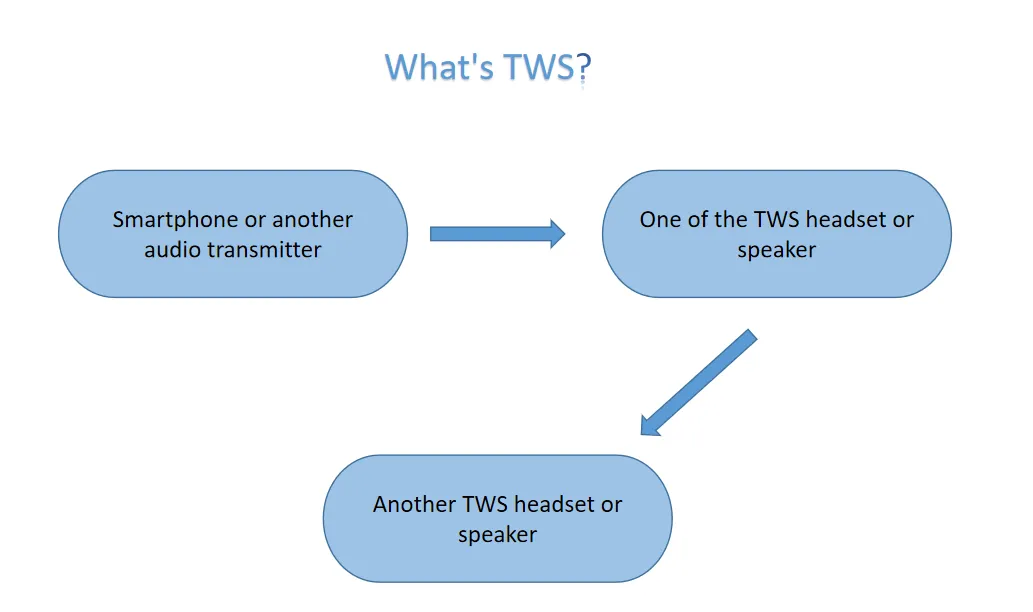 Fig. A TWS diagram
How does the TWS solution work?
Firstly, there have two Bluetooth speakers both using TWS Bluetooth module, paring the two TWS Bluetooth audio modules, regarding one speaker as "DB01"(Which can scan another TWS Bluetooth module and be connected by smartphone), another TWS Bluetooth module will be "DB02"(Can be scanned/connected by DB01 and receive audio from DB01)
Secondly, smartphone searches and scan DB01 Bluetooth TWS speaker and connect with it.
The true wireless system has been established successfully, when smartphones play music, audio in stereo will play by the two speakers.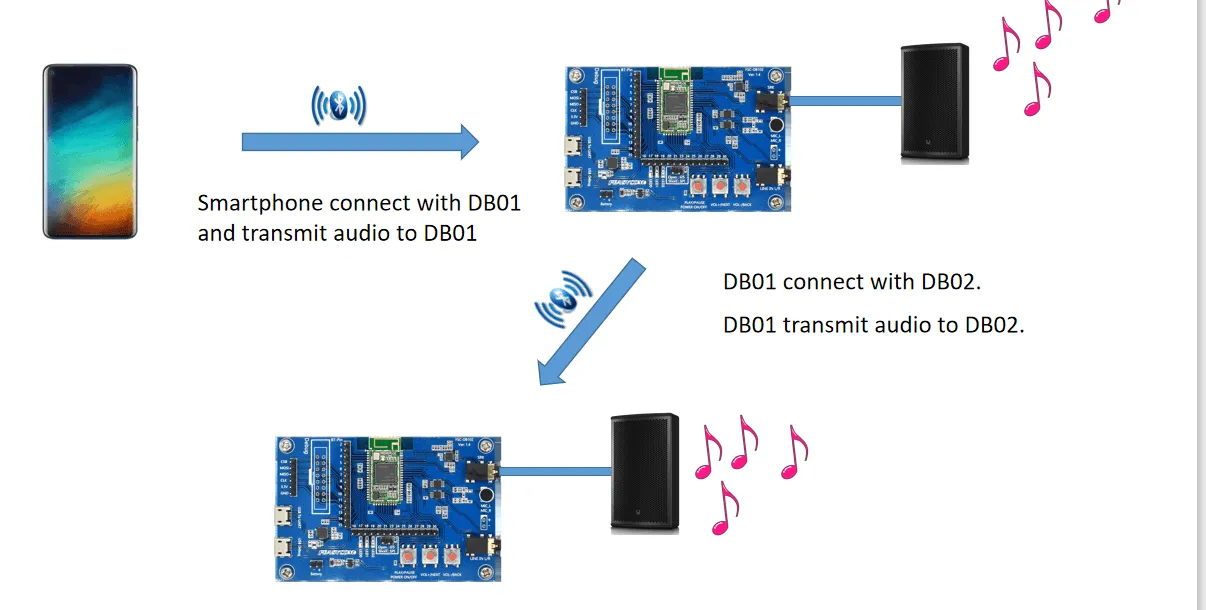 Fig. B TWS demonstration (The Blue board is Feasycom FSC-BT1006A TWS Dev board)
FSC-BT1006A is a Bluetooth 5.0 dual-mode module, it adopts a QCC3007 chipset and supports A2DP, AVRCP, HFP, HSP, SPP, GATT profiles, it provides the TWS feature, customer can apply for this module to their product to develop TWS speaker. (FSC-BT1006A Bluetooth audio module supports audio+data transfer)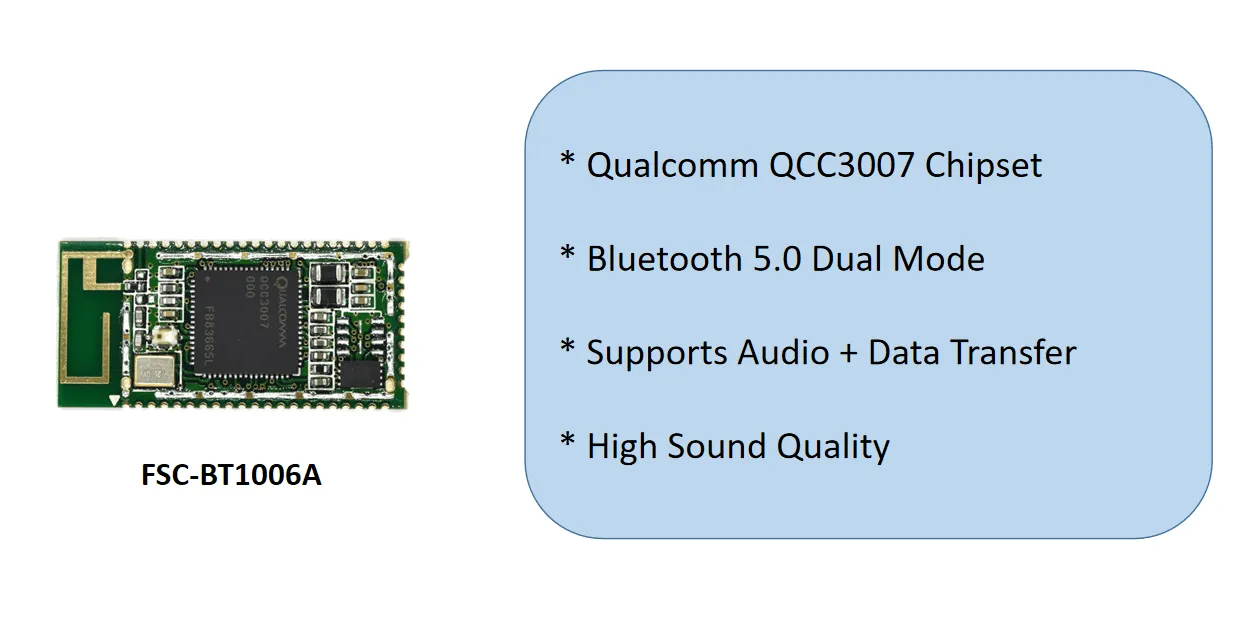 If you're interested in the FSC-BT1006A TWS Bluetooth audio module, feel free to contact with Feasycom team, they will provide the technical documents and user guide.